MASTERING
Quality mastering for any genre of music.
• Full service, personalized mastering that will take your music seriously to every detail
• Nearly 20 years of experience in music production and 10 years in mastering
• Service includes pro tips and advice on how to improve the quality of your production
STEM MASTERING
Just can't get that mix working?
Look no further.
• A multitrack mastering service for significantly improved sound quality, better dynamics and highly transparent mixes
• Gives the ability to easily fix balance issues which might occur in traditional mastering
• Get your tracks mixed by a professional!
REMASTER CLINIC
The original files were lost but you need to get that track mastered? Help!
• Special processing technique to re-create the dynamics and clarity on outdated mixes, even previously mastered tracks
• Drums can be mixed again to compensate for the lack of punch or a clean low end
• The source can be anything from a 16-bit audio file to a c-cassette recording
THE SERVICE
Specialized in electronic music (dance, drum 'n' bass, trance, EDM, pop, techno, dubstep, glitch hop, breaks etc.) but doing mastering and stem mixing for any style of music including hip hop, funk, jazz and metal / hardcore.
As a guarantee you'll get an engineer who will pay full attention to your music, focused on making you sound better.
Possibility to also record single instruments and vocals. Ask for a quote!
THE STUDIO
Monitoring
• Dynaudio BM15A (primary)
• Genelec 1030A (secondary)
Hardware
• SSL Fusion Analog Processor
• Klark Teknik 76-KT Compressor
• Golden Age Pre-73 MKII Preamp
• Neumann TLM-102 Microphone
• Mackie Big Knob Studio+
• Focusrite Scarlett 8i6
• Acoustically treated studio room
Software
• Logic Pro X
• Ableton Live 10
• Universal Audio UAD-2
• Plenty of industry standard plugins

Reference Headphones
• Sennheiser HD-25 II and HD-650
• Hifiman HE-400i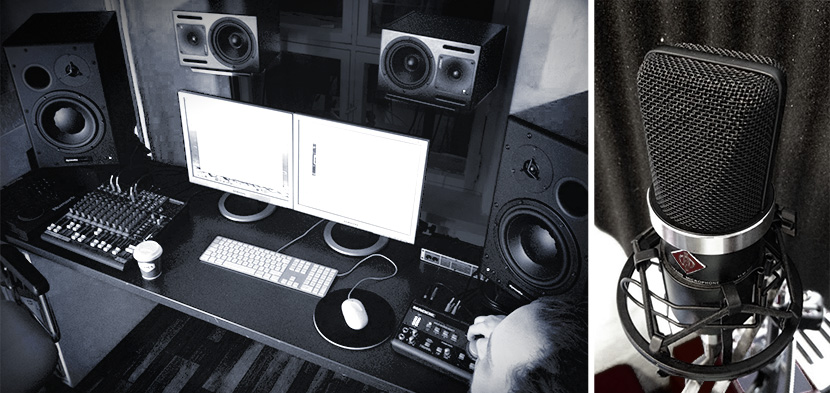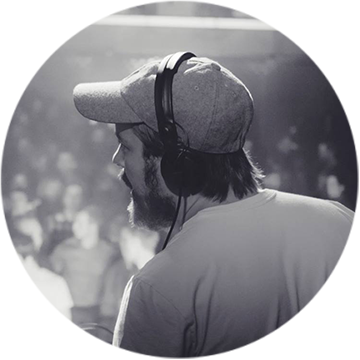 ABOUT
I'm a mastering engineer and electronic music producer based in Finland. I started producing music in the mid 90's and did my initial training for mastering at the legendary Finnvox Studios in 2002, working with bands such as HIM and Apocalyptica and being involved in mastering projects for some of the biggest artists in Finland.
I'm known for my projects Kiwa, Headphonics, Highpersonic Whomen and the Omen Sisters. With over 60 releases and about 400 gigs in my resume playing live & DJ for over 20 years in Finland and abroad has teached me the importance of what a difference mastering and great sound production can do on the dancefloor.
My main expertise is electronic music (all genres) but I also do mastering and mixing for hip hop, funk, jazz, metal and rock music.
Read testimonials here!

"I've known Markku for many years and have had the pleasure of witnessing his mastering abilities evolve into the high standard that they are today. His audio work is clean, crisp and cutting edge, which is matched by his level of business professionalism. I would not hesitate in recommending him for any post-production/ mastering work."


– TOM COSM, Producer / DJ


"I had the pleasure to produce and create side by side (with Markku), so basically what you get is more than mastering but a creative mastering too with a constant professional consciousness on top of it."


– KRIS KYLVEN, Producer / DJ


"Markku is one of the best electronic music producers in Finland and also one of the few mastering engineers specialized in electronic music. He has mastered some high profile finnish releases like Squarefeet, Muffler and Davo. Markku did couple of test masters for me. Even that they were "quick masters" he got the spectral balance quite accurately to where it should be and the masters sounded transparent. Low-mid problems were also taken care of. Markku has a very good ear for problems in the mix or master and is a very nice guy to deal with. He is also very knowledgeable about various kind of mastering techniques. I can warmly recommend his services to anyone."


– DREAMLAND, Producer / DJ


"Great dynamics, Bright and airy highs. True high end sound and great customer service. Recommending!"


– BIG MISTAKE, Producer / DJ

CONTACT
THE DB FACTORY

Markku Louhio
tel. +358 50 533 6555
markku@kiwa.fi